By Adam Gerald, Chris Branson
The best way to get started in stocks is to open an online brokerage account — and it's easier than you might think.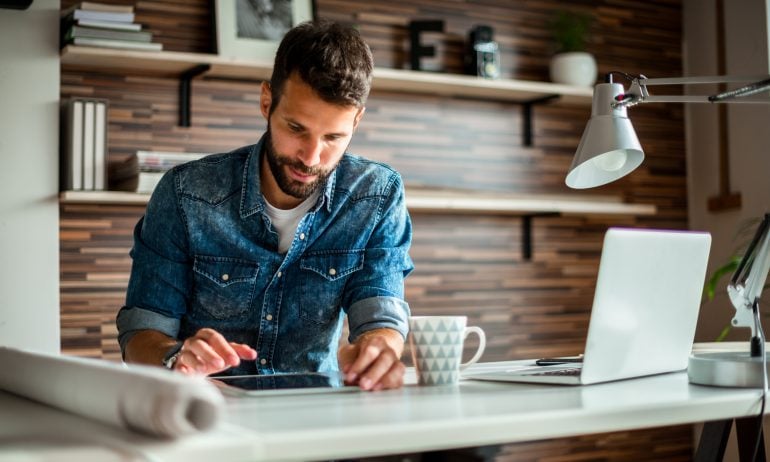 Global stock markets have never looked so choppy. As they plummet on the back of the coronavirus crisis – and then sometimes yo-yo up – it's a pretty hairy ride out there.
Markets suffered large falls in early 2020 when Covid-19 took hold and countries went into lockdown. The FTSE 100 started to level out as investors began to feel more confident, and even hit a three-month high in June. But in August it was announced that the UK was officially in a recession and down the Footsie fell again.
In the autumn, markets around the world suffered more heavy losses as Covid-19 cases surged and fresh lockdown restrictions were announced in various countries.
While investors' hopes may have been raised by the news of a vaccine, there was more turmoil on the markets in December due to a new strain of coronavirus emerging – prompting travel bans – plus Brexit uncertainty.
Overall, the FTSE 100 fell 14% in 2020. In America and Japan, the picture was brighter for investors with stock markets there posting double-digit returns last year.
Meanwhile, gold, traditionally a safe-haven asset, has also been volatile. The price of the yellow metal plunged in March 2020, but it rallied over the summer months. Overall it increased 22% last year.
However, with lower share prices, now could be a good time to pick up some bargains.
Gemma Godfrey, executive editor of Times Money Mentor, emphasises the opportunity that has arisen from the shutdown of bars, restaurants, theatres and cinemas. "People are spending less, which is bad for your social life but good for your wallet," she says. "Any extra cash could be an opportunity to invest in assets while share prices are low."
Some investors have already taken advantage of cheap shares. AJ Bell reports that its investment platform was running at double its normal volumes leading into the summer. Its top five traded stocks in July were drug company Synairgen, the bank Lloyds, fashion firm Boohoo, telecoms giant Vodafone and British Airways' owner International Airlines Group.
Should you invest in shares?
It was a resounding yes from 70% of investors who believed the fall in the FTSE 100 represented a strong investment opportunity because many of the stocks were hugely undervalued, according to research carried out by exchange traded fund provider GraniteShares in March.
In April, a rush of private investors entered the stock market hoping to pick up bargains – £2.6bn was invested in UK equity funds alone, the highest monthly figure on record and six times more than a typical month, according to data provider Calastone.
"Investing when people are fearful and there's a high amount of uncertainty is an understandably daunting task," says Godfrey. "The big question to ask yourself is whether you think we'll be in a better situation by the time you'll want the money. Things can always get worse before they get better, so the short-term outlook is always tough."
Remember, a "loss" is only a loss when you sell the investments. So it depends how quickly you'd need the money – are you investing for the long term? – and whether you understand the risks and could stomach a loss should markets continue to fall.
Another factor to consider is with interest rates slashed to a record low of 0.1%, just using a cash savings account won't help your money grow. And when you allow for inflation – aka living costs – you're almost guaranteed to be worse off.
Here are our four golden rules when it comes to investing during a financial crisis:
Stay calm
Many of us are feeling emotional at the moment, but keep your finances on track by staying rational about your investments.
Think about your aims
Rebecca O'Keeffe from the investment platform Interactive Investor notes: "It all depends on the kind of investor you are, your personal circumstances, objectives, needs and risk tolerance. The fundamentals of investing never really change – at the heart of it all is the importance of diversification [spreading your money out over different funds and company shares, across a variety of industries, assets or countries]."
Consider drip-feeding your money bit by bit
If the markets go down further you're buying at a cheaper level and it could help smooth out your returns, with the hope they recover and grow in the longer term. 
Don't forget to use your tax reliefs
You can invest tax-free. With a pension, and also a lifetime ISA, you get an instant uplift as the government will usually add some extra cash whenever you pay in more money.